Air Purifier Installation, Indoor Air Quality Service & Air Quality System Installation

Sarasota, FL, Lakewood Ranch, FL, Bradenton, FL, Bayshore Gardens, FL, South Bradenton, FL & Oneco, FL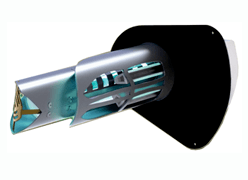 Nice Air LLC provides customized solutions to indoor air quality challenges in South Bradenton, FL and surrounding areas.  Recognizing that each home, situation, and lifestyle is unique, we don't rely on generic recommendations.  Our NATE-certified specialists accurately diagnose the indoor environment and build a strategy to ensure long-term improvement.  Through proven effective services and a wide range of indoor air quality accessories, we deliver an end result you can trust.
Professional Indoor Air Quality Services
Nice Air LLC takes advantage of the latest innovations, offering whole-home and low-maintenance options which are compatible with nearly every type of heating/cooling system.  Consider the benefits of UV air sanitizers, enhanced filtration, low static filters, air purifiers, and more. Our experienced professionals handle seamless installation, leaving no mess or damage behind.  Along with convenient scheduling, we arrive promptly and complete all work quickly and properly. Contact Nice Air LLC at 941-757-3828. We create cleaner, healthier, and more comfortable homes throughout South Bradenton, Oneco, Bayshore Gardens, Samoset, Longboat Key, Bradenton Beach, Whitfield, Lakewood Ranch & Bradenton, FL.
Innovative Air Purifier System Installations
South Bradenton, Oneco, Bayshore Gardens, Samoset, Longboat Key, Bradenton Beach, Whitfield, Lakewood Ranch & Bradenton, FL
For the best protection against germs, bacteria, and viruses in your home, invest in the award winning REME HALO in-duct air purifier. The team at Nice Air LLC is qualified in the installation of REME HALO air purifiers, ensuring the job is done right. These innovative systems purify every cubic inch of air conditioned air, leaving your home free of allergens such as pollen, mold spores, dander, dust, and smoke.
The REME HALO air purifier is thoroughly tested to reduce viruses such as e-coli and MRSA, among others. Through the use of a unique technology, using a reflective electro magnetic energy cell, these air purifiers proactively reduce up to 99% of viruses, mold, and bacteria in the air and on surfaces throughout your home. As an added bonus, the REME HALO system will also reduce odors, smoke, and VOCs. Enjoy the freshest indoor air – give us a call at 941-757-3828 to schedule your appointment!
Air Purifier Installation

∴

Air Quality System Installation

∴

Indoor Air Quality Service ∴ Bradenton, FL ∴ Sarasota, FL ∴ Oneco, FL

July 5, 2018

2023/03/18